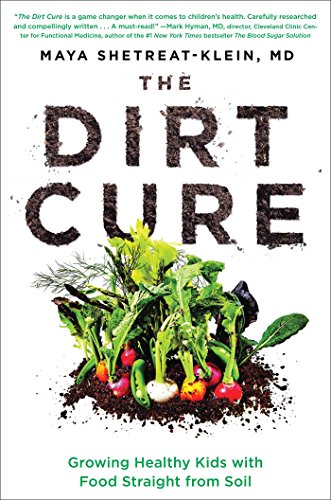 We would like to introduce a book (thanks Dr. Lemuel Ng​, MD for the recommendation) written by Maya Shetreat-Klein MD, "The Dirt Cure".
It is necessary for parents to change the way we think about children's health. At a time when kids are being prescribed more and more medications to treat symptoms, Dr. Maya turns the prevailing paradigm on its head by outlining how fresh food, rich soil, and contact with nature can reverse the growing epidemic of chronic childhood illness. Filled with unexpected twists, fascinating science and hands-on advice, her book gives you all the tools you need to get your kids healthy and keep them that way.
That is one of the main reason why Stellar Preschool gets really excited about working together with FOLO​ Farm to build our 5 senses edible garden, which not only will educate our children about healthy and natural food, but also help them connecting food, nature, and health together!
The Dirt Cure: Growing Healthy Kids with Food Straight from Soil
by Maya Shetreat-Klein MD
Link: https://a.co/bha1k8F