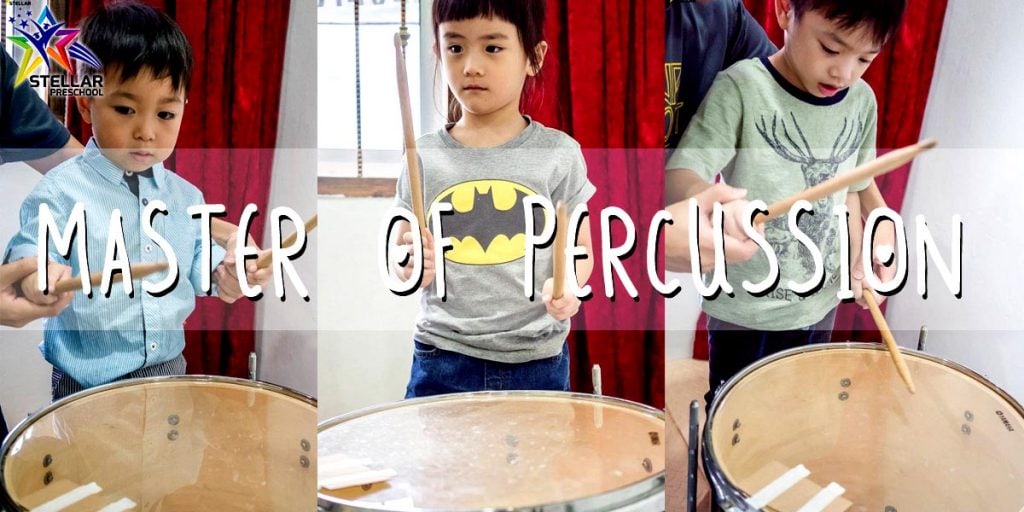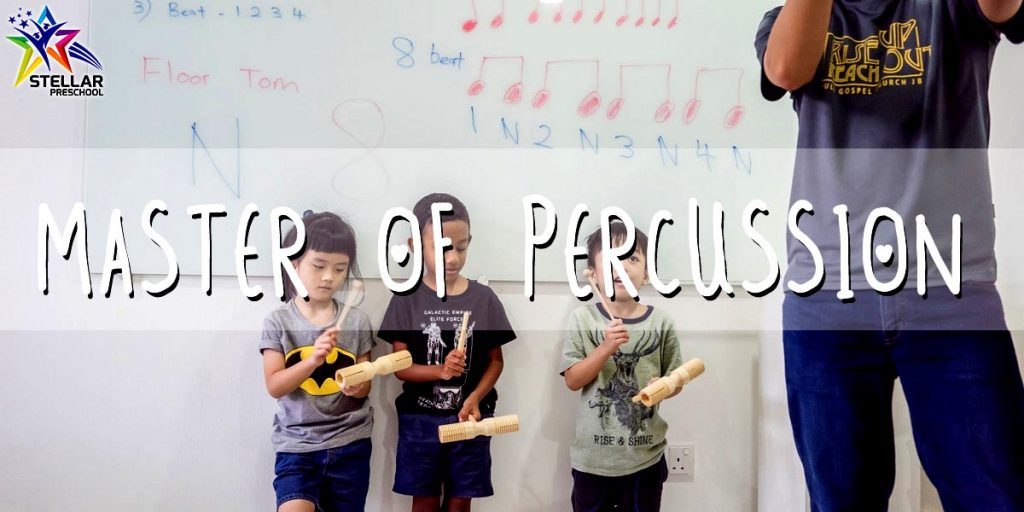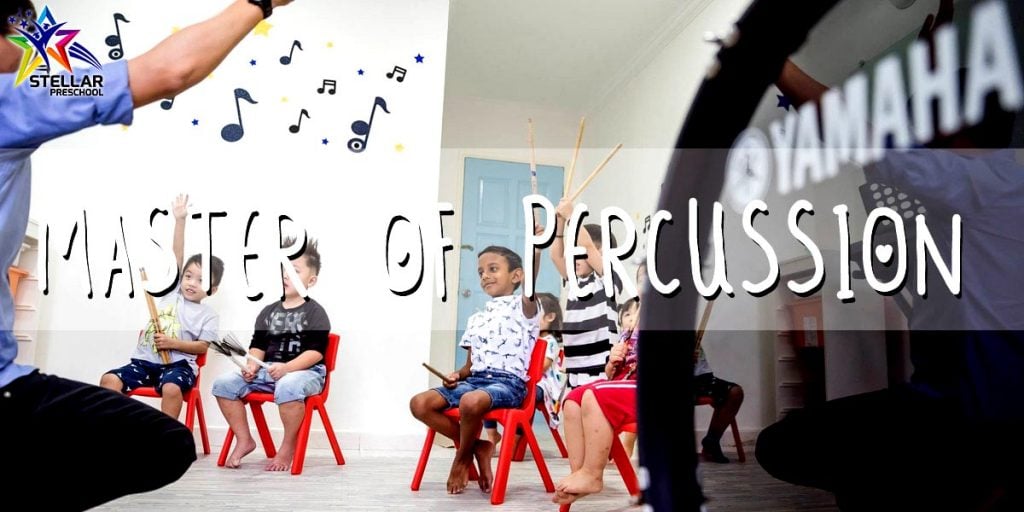 MASTER OF PERCUSSION 敲击音乐家
– Group Lessons 儿童团体班 (3-10 years old)
– 60 minutes
MASTER OF PERCUSSION is a group percussion class that serves as an excellent introduction to sound appreciation and musical exploration. It's never too early to get your children to make music and explore rhythm through a diverse selection of fun and easy percussion instruments such as tambourines, guiros, bells, maracas, drums, shakers, triangles and more!
Providing musical exposure during early childhood can actually accelerate brain development. Music ignites all areas of child development and skills for school readiness: intellectual, social & emotional, motor, language, and overall literacy. It helps the body and the mind work together. We promote group classes as children will be learning from their peers and they can actually benefit more from there.
莫札特說過:「兒童学习音乐最好先从打击乐学起,因为打击乐能夠最直接的滿足孩子制造声响的欲望」。同時,打击乐学习对孩子感官统合的发展具有最大的好处。
小孩学架子鼓,手、脚、嘴的配合,进行从简单到复杂的肢体同向、斜向、时间错位、协调性、速度、耐力等有氧训练对大脑进行刺激,尤其注重对右脑的刺激,激发被闲置不用的大脑空间,提高孩子对节奏的平衡性、敏感性、准确性及其快速的反应能力,使其在兴奋的状态中轻松完成所有课程,也教会了孩子以变换思维方式的方法去解决在成长中遇到的各种问题。这一切都是孩子在未来成长中的财富!名额有限,赶紧为您的孩子报名吧!
1. Benefits of learning percussions:
2. Boost brain power- IQ
3. Refine discipline and patience
4. Improve listening skills
5. Increase academic performance
6. Boost self-awareness and self-esteem
7. Enables self-expression – EQ
8. Cultivate social skill
9. Improve communication skills
10. Hand-eye coordination
11. Lifelong learning
Location: Stellar Preschool
Tel: +607 336 2116
Whatsapp: +6018-954 3116
Email: info@stellar.edu.my
Read more about Master of Percussion at:
https://www.facebook.com/stellar.preschool/photos/?tab=album&album_id=1281565888558099