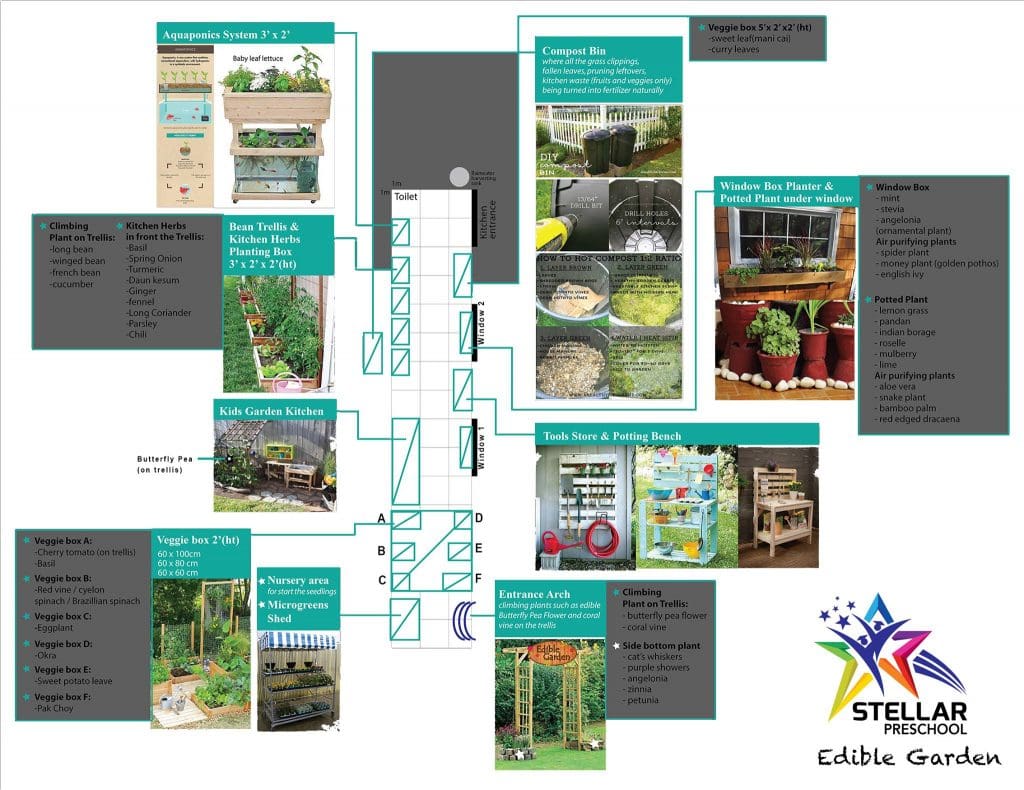 At Stellar Preschool, we believe that educating our children about healthy eating and where our food comes from is just as important as teaching them how to read and write. Research has also shown numerous benefits of having 'Edible Gardens' at school:
1. Students learn focus and patience, cooperation, teamwork and social skills
2. Students gain self-confidence and a sense of "capableness" along with new skills and knowledge in food growing.
3. Garden-based teaching addresses different learning styles and intelligences; our non-readers can blossom in the garden!
4. Achievement scores improve because learning is more relevant and hands-on.
5. Students become more fit and healthy as they spend more time active in the outdoors and start choosing healthy foods over junk food.
Therefore, with the help of FOLO Farm, there will be an edible garden at Stellar Preschool to help reconnect students with the natural world and the true source of their food, and teach them valuable gardening and agriculture concepts and skills that integrate with several subjects, such as Math, Science, Art, Health and Physical Education.
(Source: www.greenhearted.org)